Past Events Archive
To read details of past events select event from the list below
Saturday, 24 March 2012
11:00 - 5:00
OLB 205
This is our fourth installment of the Android Development Day. Anyone interested in Android programming is welcomed to come out and share your projects and experiences.
We usually representatives of all skill levels from complete beginners that need help installing the proper tools, all the way up to authors of mature Android apps which are available today.
Bring a computer and, optionally, an Android device and cable and work on your personal project, check out other peoples' projects, and trade stories and advice about Android development in general. Like last time, several developers who are participating in sqwrGameworks, our group project, will be using some of this time to sync up and work out issues and direction face to face. If you're interested in participating in the sqwrGameworks project, this is a good opportunity to meet your would-be teammates.
NOTE: If you're interested in ADD4 but would like to get a head start, check out the group's Android Resources.
Android Develepment Day III is round three of our now monthly series of hack days devoted to Android development. All skill levels are welcome. If you're a beginner, come learn how to get set up for Android development. If you're an expert, come share your experience.
Saturday, 25 February 2012
11:00 - 5:00
OLB 205
Happiness is:

a Computer Science Department gathering for profs, current students, majors & correlates, and staff

free cup of apple cider pressed at a local farm

free homemade spice cookie or two.
Do stop by the "new" classroom (OLB 205)

Wednesday, 14 September 2011
3 – about 4pm
for conversation, relaxation, and a snack

See you there!
Due to a failure of the Cooling System we had to shut down several of the CS servers. The remaining systems should be able to stay up and running. They will return once the cooling system has been repaired.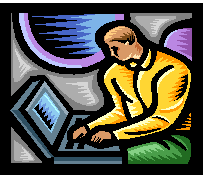 Thursday, April 14, 2011
5:00 pm - Panel discussion
6:00 pm - Reception with Bacio's pizza!
Multipurpose Room
College Center, 2nd Floor Main Building
Don't miss this opportunity to
meet the following Vassar Computer Science alums and friends,
learn about the career paths they've taken,
gain some valuable job search tips, and
enjoy networking that might lead to a summer internship or career for you!
Kerry Bosworth Software Engineer, Cluster System Test, IBM
Christopher Garrett, President, ZWorkbench, Inc.
Ethan Gold '97, Identity Management Development Team Lead, Morgan Stanley
Jay Johnston '06, Vice President of Technology, Kenzan Media
Dan Leslie '01, Partner / Director of Business Development, Reflexions Data
Tai Shimizu '07, Owner, Stormy Imaging
Alex Smith, '01, Partner / Director of Operations, Reflexions Data

All students are welcome to attend!
Upcoming Event Details